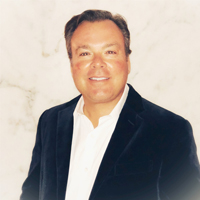 In 1997, Chip founded Liberty Homes with his partner, Jack Furr. Together, Liberty Homes has since evolved into Liberty Solutions offering residential, commercial, and industrial construction as well as site development services.
Mr. Shelton excels at business administration, client relationship management, and business development while Mr. Furr focuses on all aspects of vertical construction, third party vendors, materials pricing, and project oversight of supervisors and project managers. This balance between partners has grown Liberty into one of the largest and most respected of its firm kind in the Southeast.
Chip is dedicated to serving and giving back to the community at large and has served on the High Point University Board of Trustees, Blumenthal Performing Arts Center board, Carolina Opera board, Jimmie Johnson Foundation board, Hands on Charlotte board, North Carolina Department of Transportation board, as well as regularly volunteering for Levine Children's Hospital.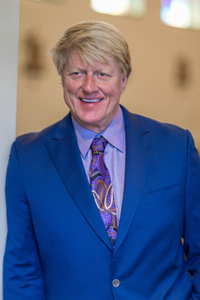 Jack Furr, General Contractor
Jack Furr has been in the construction business for over 40 years and is an unlimited licensed contractor. He oversees all vertical construction and repairs for the collateral in Receiverships. Jack is instrumental from the onset of any project including initial quotes and inspections through the final walk through.
Mr. Furr co-formed the Liberty partnership with Chip Shelton in 1997 after extensive business dealings with Chip at Shelco Construction Company. They started their first project together over 18 years ago and have since built thousands of homes together as well as thousands of additional projects from coast to coast. Liberty, with the leadership of Jack, have a wide range of specialties from single-family residential to commercial to multi-family, and in any given time period, a combination of all types.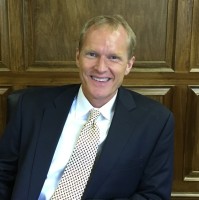 Brian Gribble, Broker
Brian Gribble has been in commercial brokerage for over a decade and has an accredited North Carolina real estate broker license. Within Liberty, Brian plays an integral role with the management of court appointed Receiverships as well as heading up the real estate brokerage division within Liberty.
In addition to the Other Real Estate Owned (OREO) and Receivership business, Mr. Gribble focuses on various aspects of commercial brokerage, including: landlord and tenant representation, site selection, and property management.
Brian graduated from Elon University in 1993 and is currently a member of the North Carolina Board of Realtors and the Charlotte Region Commercial Board of Realtors (CRCBR).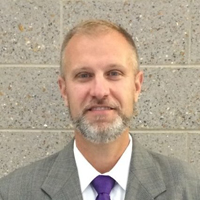 Robbie Patterson, PLS
Robbie Patterson has over 25 years in the engineering, land surveying, and land development industry. He is a Professional Land Surveyor in the State of North Carolina and serves as Chief Financial and Chief Operating Officer for all Liberty companies and affiliates. He has been with Liberty for 12 years and has worked closely with Chip Shelton and Jack Furr for over 20 years.
Mr. Patterson specializes in office contract administration, construction management, financial reporting to banks as well as clients, and also acts as the liaison between field personnel and office personnel. His major area of focus is in aiding all major banks with distressed assets. With a background in working for the Charlotte Mecklenburg Utility Department, Robbie is equally at ease in both the public and private sectors.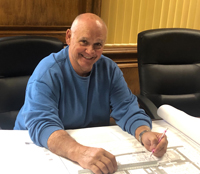 Mike Williams, General Contractor
Mike Williams has been in the construction industry for over 47 years and functions as the Chief Estimator for Liberty Solutions; he is also an unlimited general contractor. Mr. Williams built his first house at the age of 21 and since has worked as a superintendent to Vice President of construction.
Mr. Williams has a wealth of in-industry knowledge and he has been involved with almost all aspects of construction work. He has worked with non profits as an insurance adjuster as well as working with private sector and investment groups for various construction projects ranging from $25,000 – $35,000,000